ABOUT US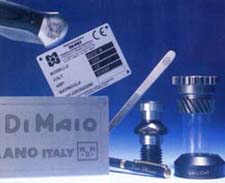 S.I.L. is a young, dynamic and productive company which has accepted the challenge in the new field of laser identification, more and more used in industry.

Our firm offers a service to solve all marking and identification problems on all semi-manifactured or finished goods, both metallic and plastic.

The experience of S.I.L.'s technicians and the continuous investment made to reach and maintain the highast technological standards enable our firm to give customers a hight quality, flexible and prompt service meeting all customers requirements at very competitive prices.


Indirizzo:

via Grieg, 38
21047 Saronno (VA)

Tel:

0039-02-96790405

Fax:

0039-02-96790409

E-mail: